Your Central Virginia Pressure Washing Experts!
At Blue Ridge Exterior Cleaning, LLC, we have been providing high-quality soft washing & pressure washing services to our local residential and commercial customers alike all throughout the Waynesboro area for over 14 years. When we opened our doors in 2010, we quickly established ourselves as the premier name throughout the Central Virginia region for pressure washing & soft washing services. No matter what surface you have that needs cleaning, our team of experienced professionals has the training and skill to get the job done and get it done right. We customize each of our high-quality exterior cleaning services to ensure that you get exactly what you're looking for in terms of results from your service. In this way, we are able to ensure that every property we work on gets the absolute best cleaning possible and that each and every one of our customers is 100% satisfied. No matter what kind of cleaning service you need for your home or business, you can always rely on the experienced professionals at Blue Ridge Exterior Cleaning, LLC for high-quality results and excellent customer service.
We are a locally owned company with a mission to provide the absolute best service to each and every one of our customers, no matter how big or small the job might be. Our team of experts understands exactly how important your home is to you and your family, and we understand the level of trust you are placing in us when you hire us to help keep it clean. Because of this, we always strive to ensure you never feel like that trust has been misplaced. We do everything it takes to ensure that your property gets the high-quality exterior cleaning it needs to look and function its best at all times.
Give us a call today at 540-949-6277 or 434-466-1324 if you have any questions about our full line of exterior cleaning services, or if you would like to schedule an appointment with one of our specialists. Our team of experts is always standing by and would be more than happy to take your call.

Residential Pressure Washing Services
We know how much of a hassle it can be to handle your own pressure washing for your home. Most people simply don't have the time or equipment to take care of such a task, which is why we implore you to hire a top-notch pressure washing company to handle it instead. This is where we come in.
We're armed with an entire arsenal of commercial-grade pressure washing equipment and years of experience and knowledge in the pressure washing industry. These elements, combined with our dedication to ensuring customer satisfaction and our promise to deliver exceptional results, mean that you can have peace of mind when you hire us. We offer a wide range of residential pressure washing services, including house washing, roof cleaning, deck cleaning, and more. You won't believe how beautiful your home will look after just one of our residential services!
The Benefits Of Roof Cleaning
The roof on your home or business is the single surface that takes the most punishment day in and day out. Because of this, it is very easy for debris and other contaminants to take root on your rooftop, causing it to look dingy and ill-kept. Not only does this make your property look dirty and bring down its value, but it also causes serious damage over time as these contaminants start deteriorating your roof. Algae, lichen, and moss can do serious damage to your roof if they aren't cleared away in a timely manner. With our high-quality roof cleaning, your property's roof will look almost new again. We use only the approved method for roof cleaning, never using high pressure.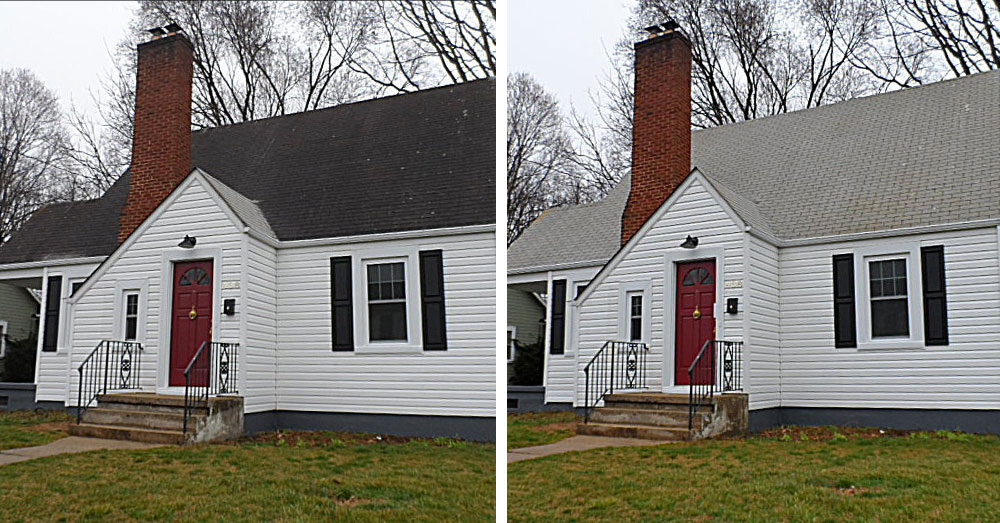 Commercial Pressure Washing Services
At Blue Ridge Exterior Cleaning, we understand the importance of pressure washing and soft washing services for your business. From sidewalks and driveways to the exterior of any building, pressure washing can make a space look brand new. Pressure washing can also help to maintain the condition of your business and ensure that it looks its best for years to come. In Waynesboro, Blue Ridge Exterior Cleaning can provide the commercial pressure washing services you need to keep your property looking great.
The benefits of professional pressure washing services are clear. Pressure washing can remove dirt, grime, and build-up from any surface, making it look cleaner and brighter. It can also help to remove mold and mildew, which can be damaging to any surface. Pressure washing can also help to keep your property looking its best for years to come, as it can help to protect surfaces from the wear and tear of weather and other elements.
Most exterior surfaces do not need high pressure to get them clean, looking their best. We use soft washing for most of our exterior cleaning on building surfaces, reducing the chance of damaging the surface.
At Blue Ridge Exterior Cleaning, we are proud to offer quality pressure washing services for all of your needs. We use the latest equipment and techniques to ensure that your property looks its best. For more information about our services, or to arrange an appointment, please call us today!
How Routine House Washing Benefits Your Property
No matter what the materials are on the exterior of your home, you are going to need to have it cleaned from time to time, and when that happens, there is no one you can trust more for the job than our house washing experts at Blue Ridge Exterior Cleaning. Our team of professionals has worked with every different type of home exterior you can imagine over our years of service. We know exactly what it takes to deliver the high-quality cleaning you need with soft washing that isn't going to damage the exterior surfaces of your home. When you are looking for professionals you can trust to deliver exceptional results, you can always count on our team at Blue Ridge Exterior Cleaning.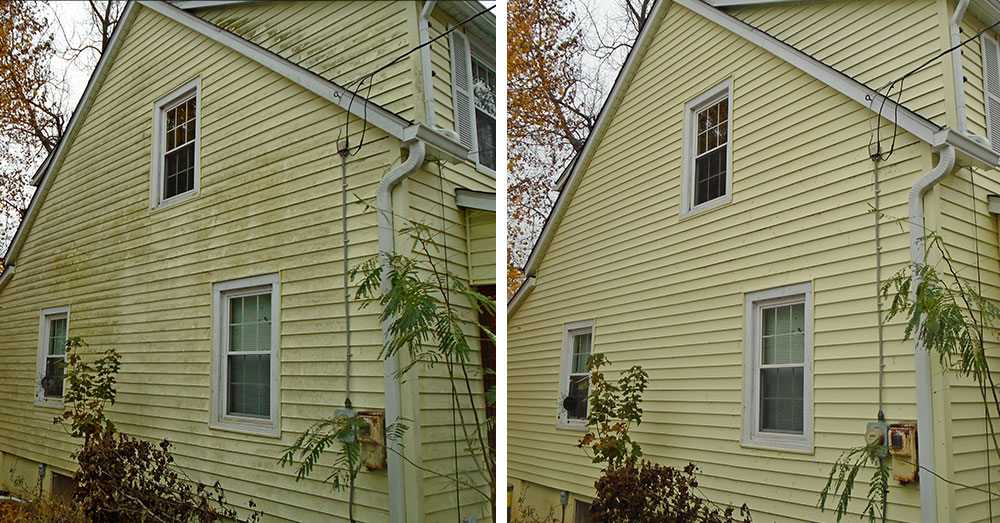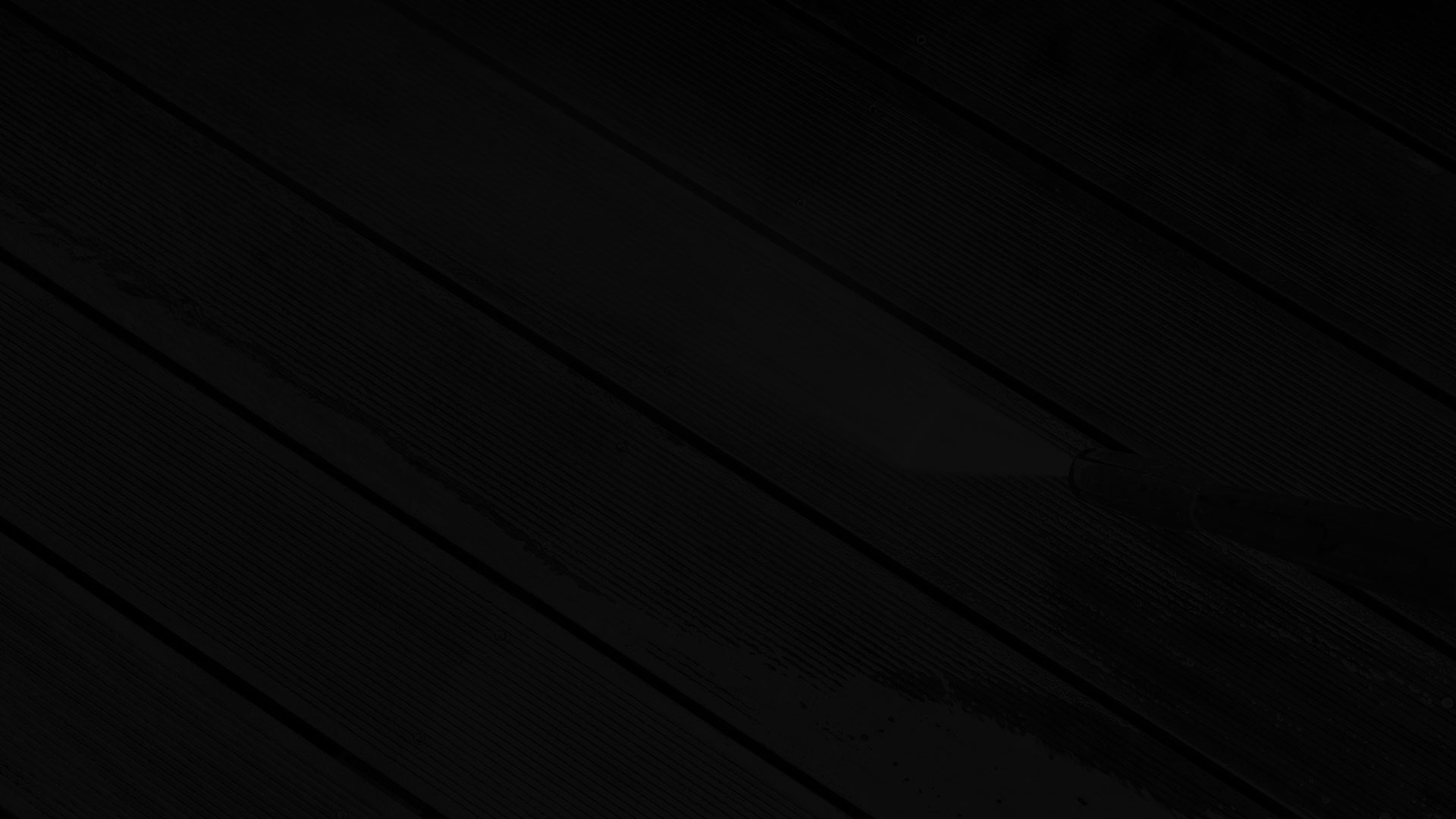 Frequently Asked Pressure Washing & Soft Washing Questions
One of the main reasons why your deck may feel slippery is due to the buildup of algae, mold, mildew, and other organic materials. These substances can accumulate on the surface of your deck over time, especially in damp and shaded areas, making it slippery and hazardous to walk on. Deck cleaning from Blue Ridge Exterior Cleaning can take care of these slippery issues and make your deck safer than ever.
Here at Blue Ridge Exterior Cleaning, we understand the appeal of doing things yourself. However, there are several reasons why professional window washing from our team is better than attempting to do it yourself.
Our company had access to specialized tools and equipment, that is designed specifically for window cleaning. This equipment allows them to clean windows quickly and effectively, leaving them streak-free and crystal clear.
Our window washers are trained and experienced in the proper techniques and methods for cleaning windows, ensuring that your windows are cleaned thoroughly and safely. They know how to handle delicate glass, frames, and screens without causing damage.
We have liability insurance and workers' compensation, protecting you from any damages or injuries that may occur during the cleaning process. This can provide you with peace of mind and protect your property and family.
We recommend scheduling house washing every two to three years. However, the frequency of house washing may vary depending on factors such as your location, weather conditions, and the type of siding or exterior surface of your home.
If you live in an area with high humidity, frequent rain, or a lot of trees and foliage, your home may be more susceptible to mold, mildew, and algae growth, which can damage your home's exterior.
On the other hand, if you live in a dry or arid area, you may not need to schedule house washing as frequently. However, even in these areas, dust, dirt, and debris can accumulate on your home's exterior, affecting its appearance and potentially causing damage over time.
As the area's reliable soft washing pros, we highly recommend regular roof cleaning as an essential part of home maintenance. There are several reasons why roof cleaning is necessary.
Moss, algae, and other organic materials can accumulate on your roof over time, causing damage and reducing its lifespan. These substances can hold moisture, leading to premature roof replacement, which can be costly to repair or replace. Communities We Proudly Serve Throughout Central Virginia
Blue Ridge Exterior Cleaning is proud to offer our exceptional pressure washing services to homes and businesses in the following areas. If you don't see your area listed, please contact us! We want to make sure everyone in our community has access to pressure washing services for their properties.
Expert Blog Articles
Office Life Hacks

Organize desk drawers by segmenting them with small cardboard boxes. Drop batteries onto your desk from a few inches above to test them. Full batteries will bounce, dead batteries will land like a rock. Keep a lint roller at the office. Keep baby wipes at the […]

Beat The Heat Life Hacks

Wear loose fitting, lightweight, and light-colored clothing. Drink plenty of water! When you sweat you lose water and electrolytes so stay hydrated and replenish your electrolytes. Apply peppermint or eucalyptus oil to your skin for a cooling sensation. Avoid physical activity or going out during the […]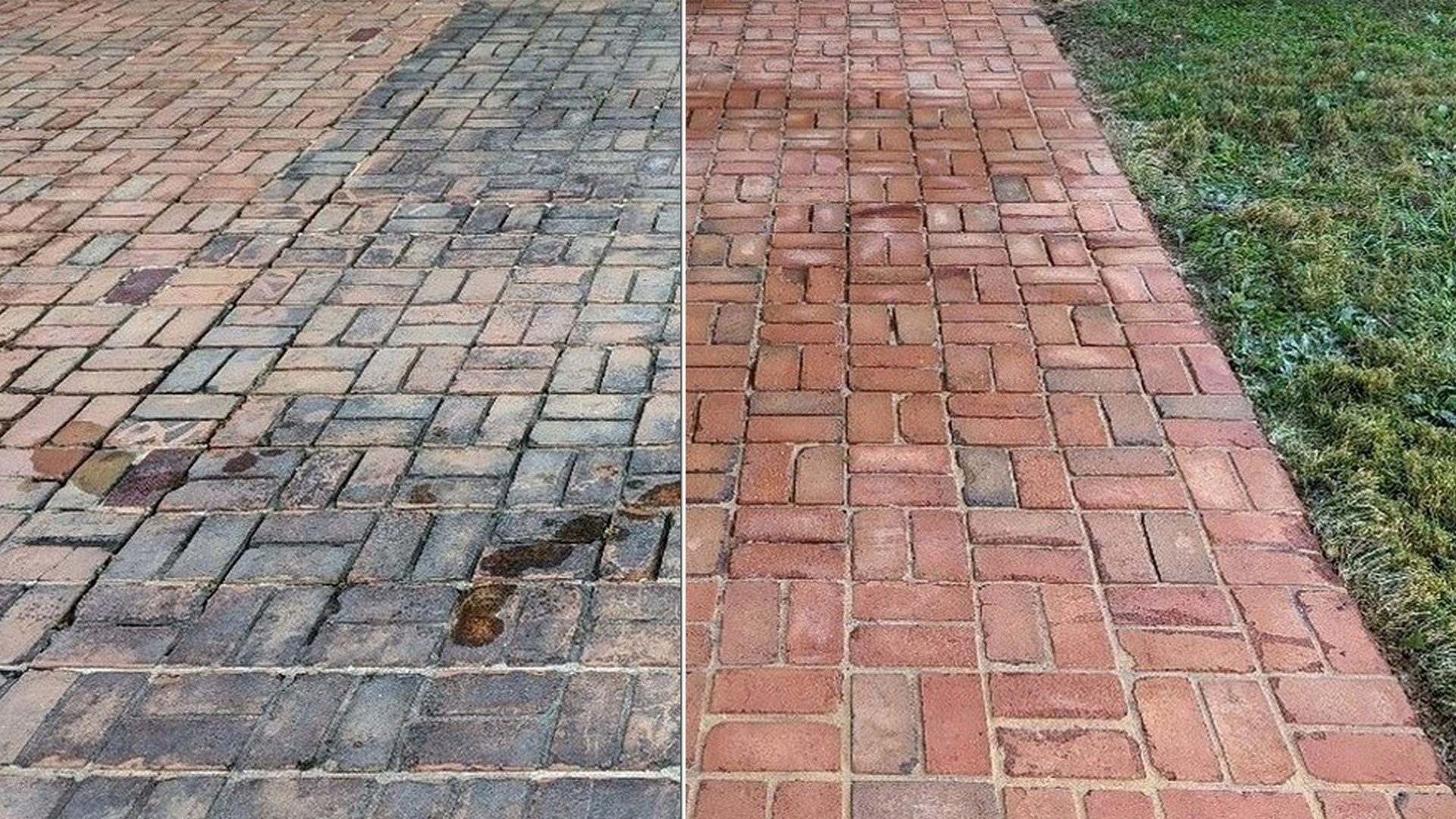 Results You Can See
Check Out Our Gallery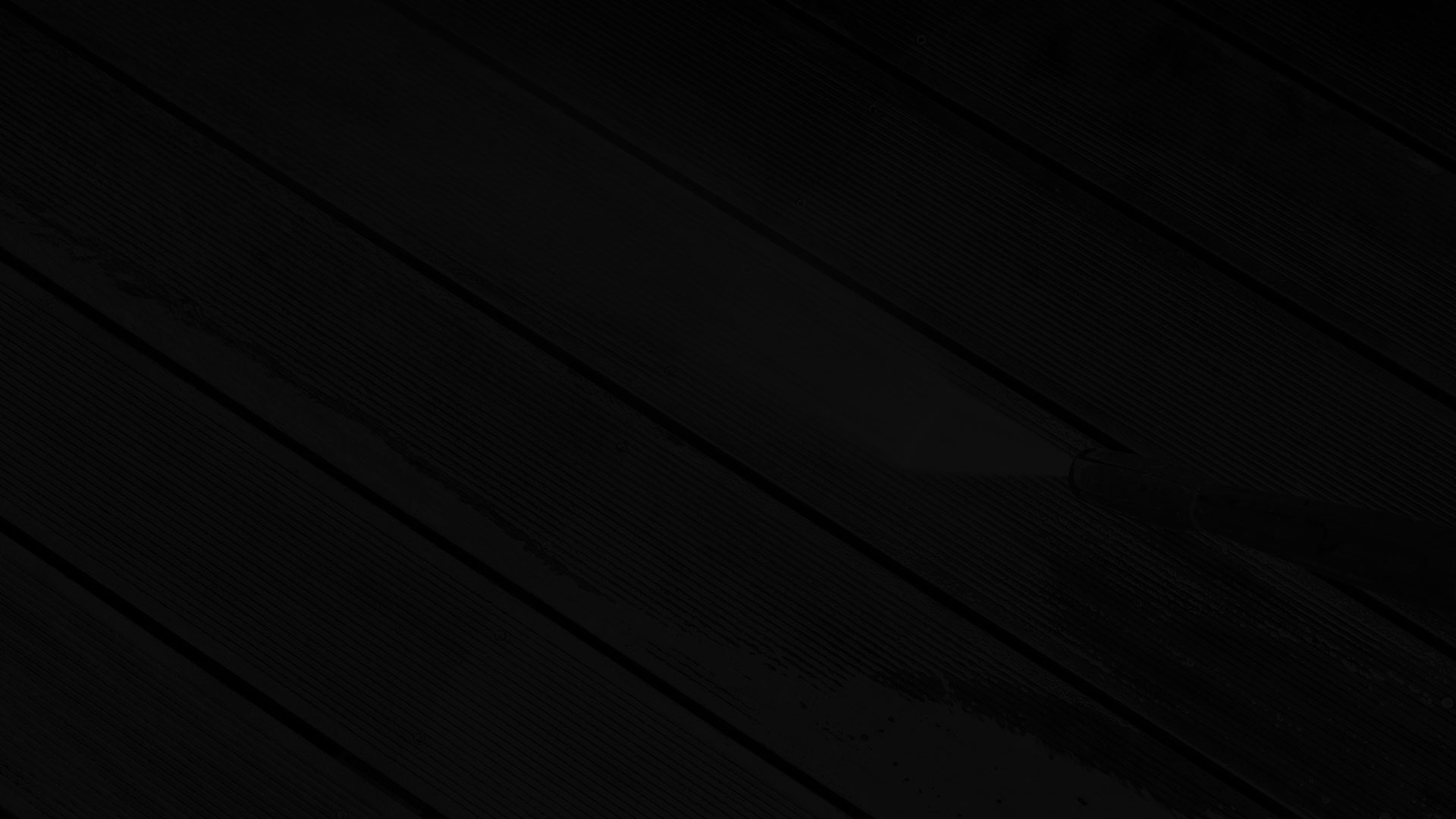 Do you need Pressure Washing In Waynesboro Or The Surrounding Area?
Give Us A Call Today!