Charlottesville Pressure Washing & Roof Cleaning Experts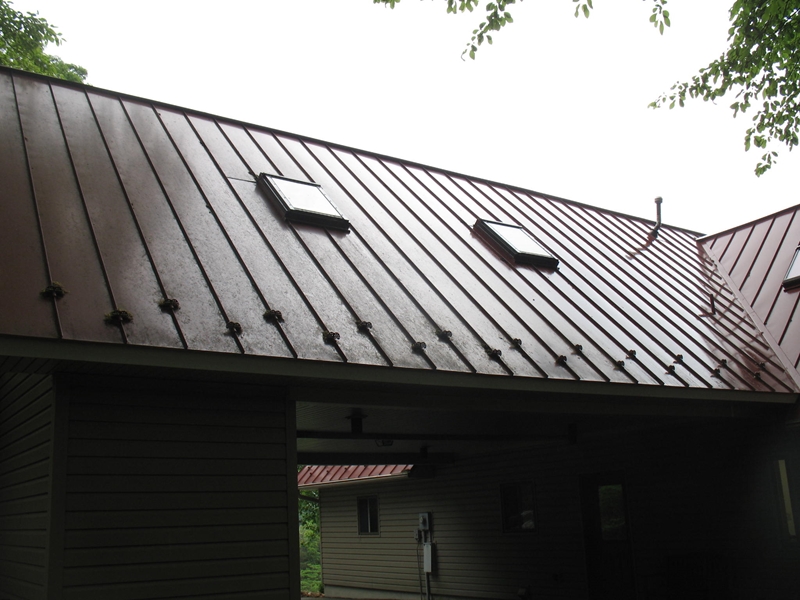 As any responsible homeowner can tell your, maintenance is an absolutely vital part of keeping your home looking and functioning its best, but there are definitely areas of your home that are harder to keep up than others. Your home's exterior surface is one of the most critical components of your home overall, and it also happens to be one of the most difficult and time consuming to keep properly cleaned and maintained because of the sheer amount of punishment that it takes over the course of the average year. Here at Blue Ridge Exterior Cleaning, our team of professional Charlottesville pressure washing specialists can help you make the process of caring for your home's exterior a breeze with our full line of high quality pressure washing services all designed to help you keep your home in the best condition possible at all times.
Here at Blue Ridge Exterior Cleaning, our team of experienced pressure washing professionals are absolutely dedicated to ensuring that you get the highest quality cleaning possible for the exterior of your Charlottesville home. It is our primary goal to form long lasting bonds with each and every one of our customers and to help them feel secure in the knowledge that their home is always in good hands when they call in our team of experts to perform a job. For all of your pressure washing service needs in Charlottesville, VA, you can always count on the team of experienced professionals at Blue Ridge Exterior Cleaning.
Charlottesville Roof Cleaning Services
Along with the siding on your home, your roof is probably the surface on your home that takes the most punishment throughout the course of any given year. Between storm debris, mold, mildew, and a number of other organic materials that tend to build up on your rooftop, your roof has a lot of things that are constantly working to deteriorate its surface. One of the best ways to prevent this is by investing in a high quality low pressure roof cleaning service at regular intervals to ensure that these foreign substances are never able to cause any lasting damage to the structure or surface of your home's roofing.
Pressure Washing Projects in Charlottesville
Irrigation Stain Removal
Irrigation Stain Removal Test
Soft Washing and Window Cleaning
Maclin Building Cleaning