Commercial Red Clay Stain Removal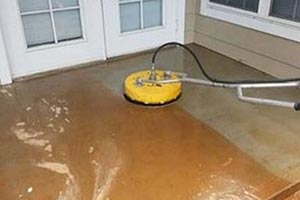 Red Clay stains can plague the exterior of a commercial building. Blue Ridge Exterior Cleaning is a pressure washing company in Waynesboro, VA who can remove the red clay stains from your commercial property.
Standard cleaning agents will not remove red clay stains. Our specialized solutions can minimize the appearance of the clay stains by 80% or more. The longer the stains have been present, the harder it becomes to get them off.
Expert pressure washing services
Competitive rates
Serving commercial businesses since 2010
Apartments, shopping centers, offices, & more
Many commercial properties have red clay stains left over from construction while other stains have accumulated over time. Call us to get a quote on getting your property cleaned.
Our Red Clay Stain Removal Gallery