Residential Exterior Cleaning Services
When you are looking for the best in Waynesboro pressure washing services, you can always count on the team of experienced professionals here at Blue Ridge Exterior Cleaning. For nearly fourteen years, we have been providing the high quality pressure washing services our customers rely on to keep their homes in the best condition possible all throughout the year. If you would like to know more about our full line of high quality pressure washing services, read on below, or give us a call. Our team of experts are always standing by and would be more than happy to answer any and all of your questions.
House
Washing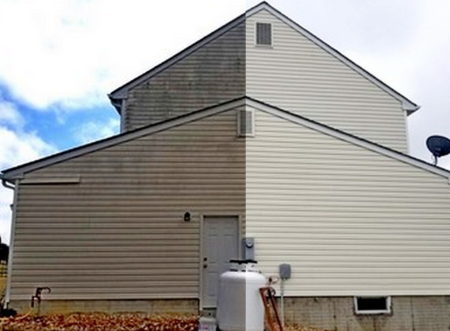 Just like with your roof, the exterior of your home is vulnerable to the buildup of certain substances over time. Mold, mildew, algae, and a host of other matter can accrue on the outside of your home, especially in areas that don't get much direct sunlight. With professional soft washing, these substances will be safely cleaned from your home's services without the use of high pressure, leaving your home looking as good as the day it was first built.
Patios
& Walkways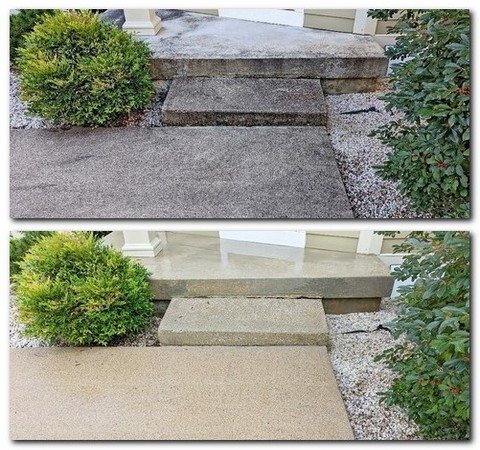 Over time your patios and walkways will suffer from wear and the buildup of organic materials because of being exposed to the elements. Buildup can result in dirt, algae and mold stains and that are difficult to remove if they sit for any length of time. When your exterior surfaces aren't in the kind of condition you would like, or they have started to show signs of age, you can always count on our pressure washing professionals at Blue Ridge Exterior Cleaning, LLC to provide you with the high quality cleaning you need to get them back in pristine condition.
Roof
Cleaning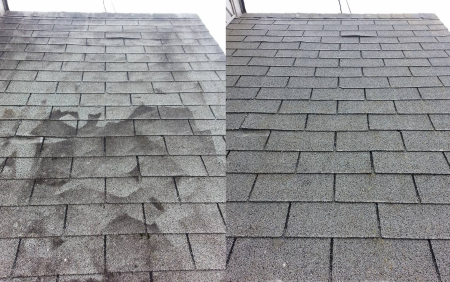 The roof on your home is easily the most important surface on your home's exterior, simply for the fact that it provides protection to every other area of your home. Over time, debris and other organic contaminants can build up on your roof, making it look dingy, but also wearing it down or eating into the surface material. With the help of our team of pressure washing professionals, however, you can keep your roof in great condition all year round, and ensure that your roof lasts your home for many years to come.
Deck
Cleaning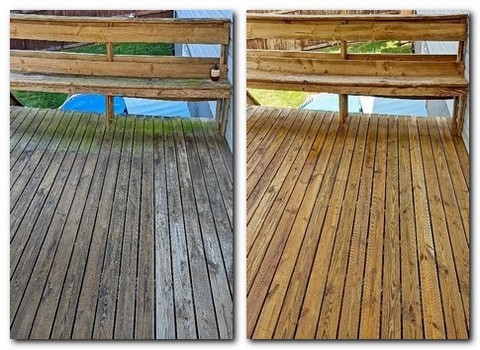 A tastefully designed and built deck can be a wonderful addition to your property, but just like any other investment, you need to ensure that it's well protected from wear and tear. One of the best ways to ensure that your deck has a long and healthy life is to make sure you have a professional come out and give it a high quality pressure washing every so often to minimize buildups that could cause damage to it.
Fence
Cleaning
The fence on your property provides you with privacy, protection, and a wonderful accent to your home's landscaping. Because of this, it is important to ensure it has the protection it needs to keep looking and functioning its best. The best way to keep your fence clean and health is to have it professionally pressure washed from time to time to help protect it from infestation, rot, and decay.
Window
Washing
We clean windows! Our water fed pole system enables us to use triple-filtered water for a spot free window cleaning service. This service is also safe for our crew as we are able to clean windows from the ground up to three stories. Call us for a window cleaning quote for your property.
Red Clay
Stain Removal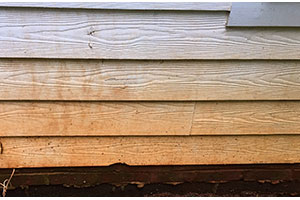 Standard cleaning agents will not remove red clay stains. Our specialized solutions can minimize the appearance of the clay stains by 80% or more. The longer the stains have been present, the harder it becomes to get them off. With our pressure washing services, we can diminish the appearance of red clay stains and other stains that may be at your property.
If you are looking for a pressure washing company that offers exterior cleaning services in Waynesboro, VA or the surrounding areas, please call Blue Ridge Exterior Cleaning, LLC at 540-949-6277 or complete our online request form.
Recent Residential Services Projects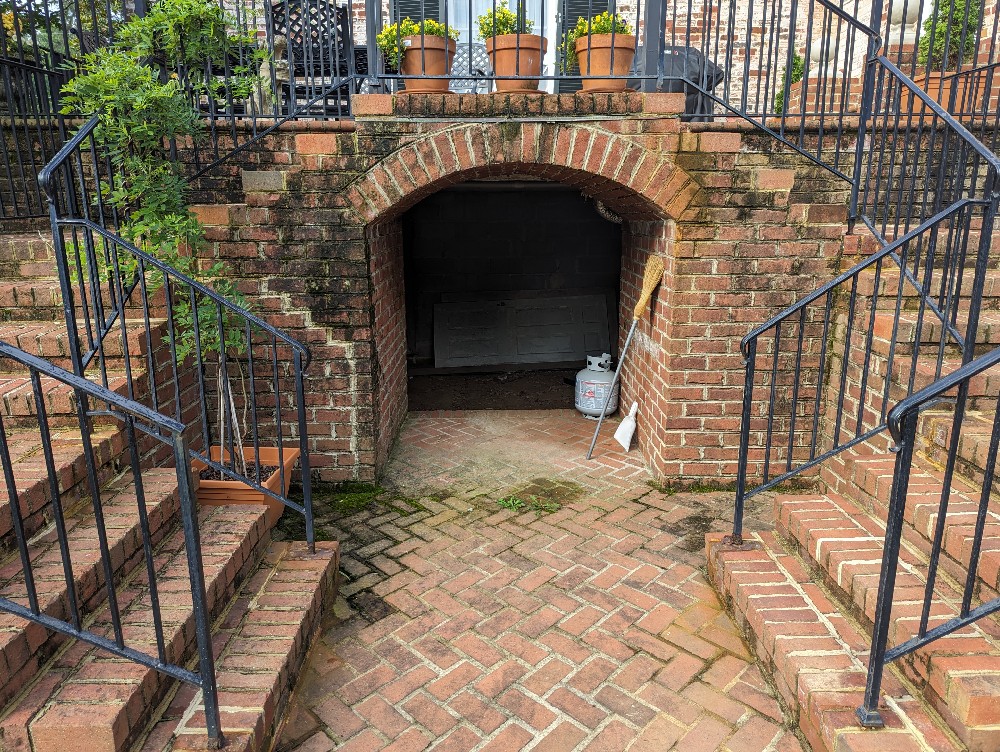 "Revitalize Your Home with Expert Brick Stair Cleaning in Waynesboro, VA" Your home is more than just a place to live; it's a reflection of your style and a sanctuary for your family. Over time, your brick stairs, once a focal point of elegance, can accumulate dirt, […]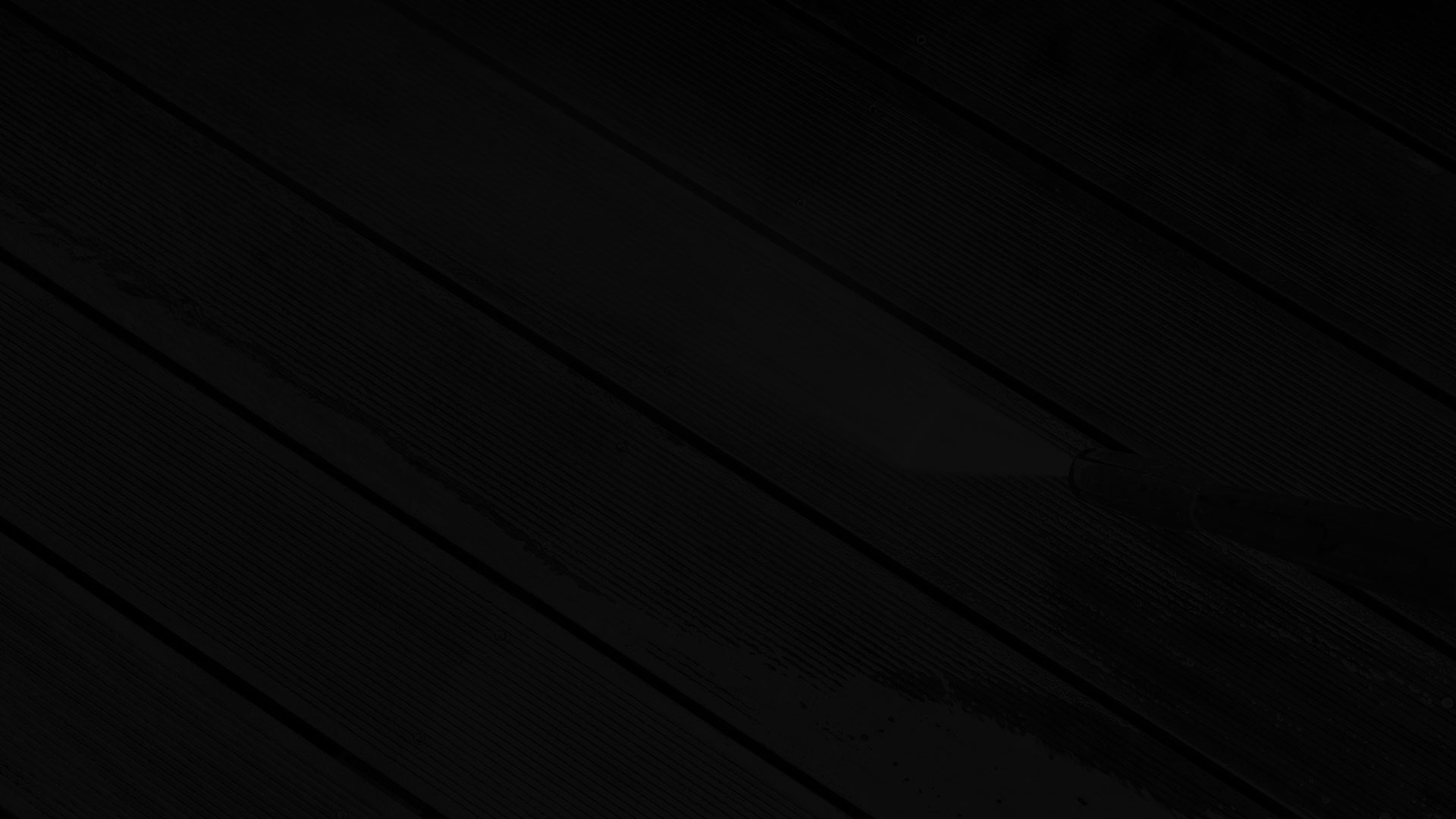 Brick Staircase Cleaning in Waynesboro, VA