Harrisonburg Pressure Washing & Roof Cleaning Experts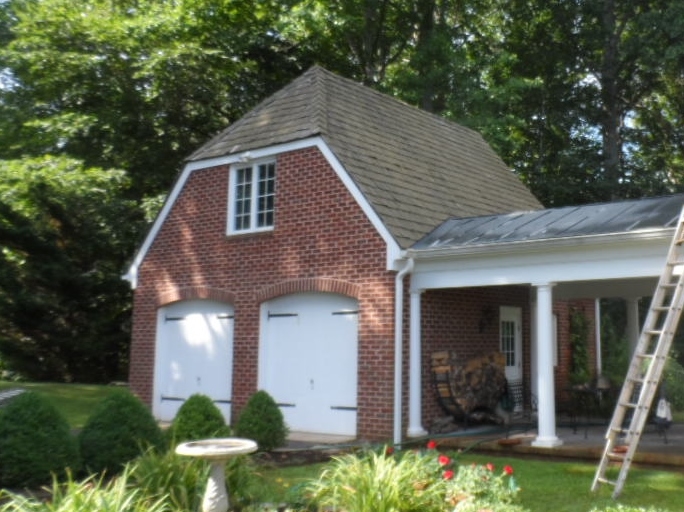 Keeping the exterior of your home clean and in excellent condition is a big responsibility, and if you are like most homeowners, you might struggle from time to time in doing so. Luckily, our team of professionals here at Blue Ridge Exterior Cleaning offer a number of high quality exterior cleaning services in Harrisonburg, VA all aimed at helping make the task easier for you while still delivering that high quality clean that you've always dreamed of. Our team of professional Harrisonburg pressure washing contractors offer service for all types of different properties and surfaces, including roofing, siding, driveways, patios, and a number of others. Our team of pressure washing specialists will work hard to provide you with the highest quality residential and commercial cleaning services possible, and we will ensure that you are 100% satisfied with your results before we ever pack up and call the job done.
Here at Blue Ridge Exterior Cleaning, each and every one of our pressure washing specialists are fully licensed, trained, and experienced in the field, and are always standing by and ready to provide you with the high quality workmanship and professional customer service that you would expect from the area's leading provider of pressure washing services. Our team of professionals understand how important your home is to your and your family, and the kind of trust you are placing in us when hire us for your service. This is why we always take special care to ensure that you get the high quality clean you want without causing any damage in the process like you might have to worry about with other companies. Give us a call today if you have any questions about our services, or you'd like to schedule your appointment for consultation.
Roof Cleaning Services In Harrisonburg
Here at Blue Ridge Exterior Cleaning, we utilize some of the most advanced softwashing and low pressure washing roof cleaning tactics and equipment to ensure that your home's roofing has the quality clean it needs to keep your home protected all throughout the year. Organic deposits, storm debris, mold, mildew, and a host of other substances can all find purchase on your rooftop, and if they are allowed to sit for any length of time, they can start to cause your roof's surface to deteriorate. Our team of professionals can help you prevent that and ensure that your home's roof stays in the kind of condition it needs to be to keep your home well protected at all times.
If you are looking for a professional that offers pressure washing and roof cleaning in Harrisonburg, VA then please call Blue Ridge Exterior Cleaning, LLC at 540-949-6277 or complete our online request form.
Recent Projects in Harrisonburg, VA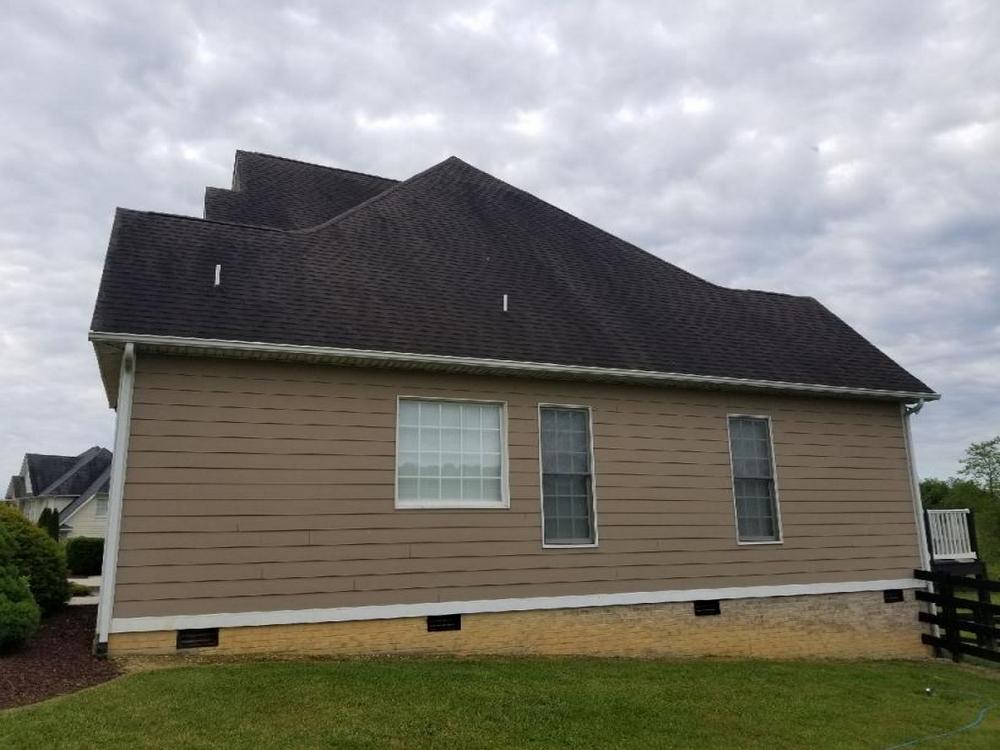 A Professional Roof Cleaning in Harrisonburg, VA
"Celebrating Roof Radiance: Blue Ridge Exterior Cleaning's Roof Cleaning in Harrisonburg, VA" In the picturesque city of Harrisonburg, Virginia, Blue Ridge Exterior Cleaning embarked on a mission to restore and revive a cherished local property through our Roof Cleaning Service. The Challenge: Our client's roof had weathered the elements, […]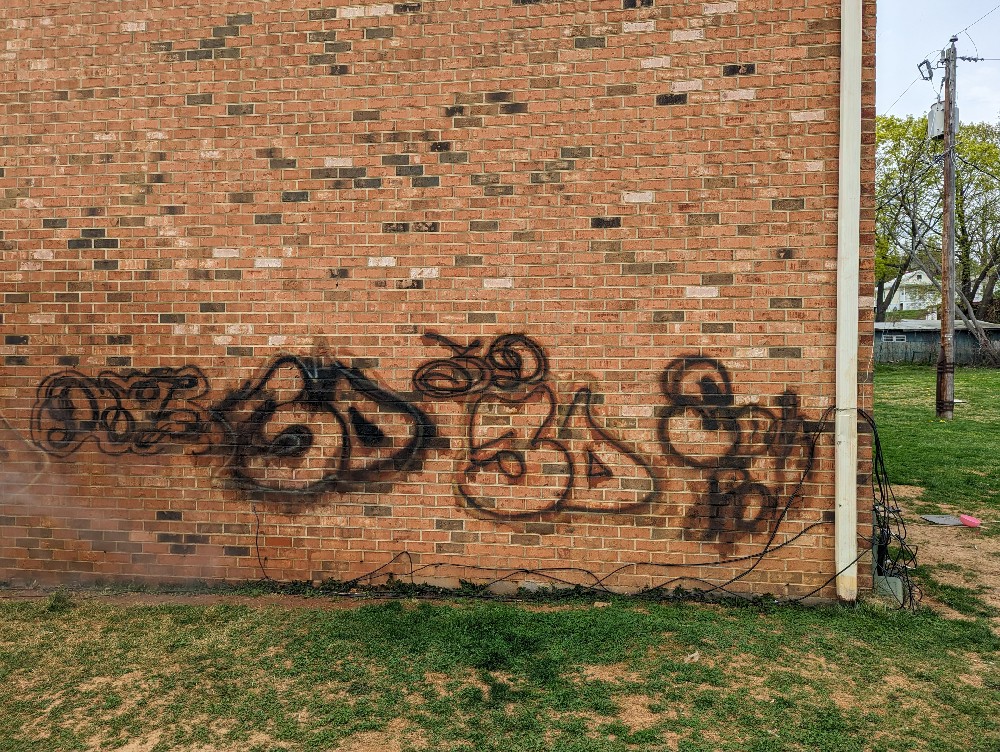 "Restoring Urban Charm: Blue Ridge Exterior Cleaning's Graffiti Removal in Harrisonburg, VA" In the heart of Harrisonburg, where vibrant city life meets historical charm, Blue Ridge Exterior Cleaning undertook a crucial mission – Graffiti Removal that not only eradicated unwanted marks but also revitalized a cherished local […]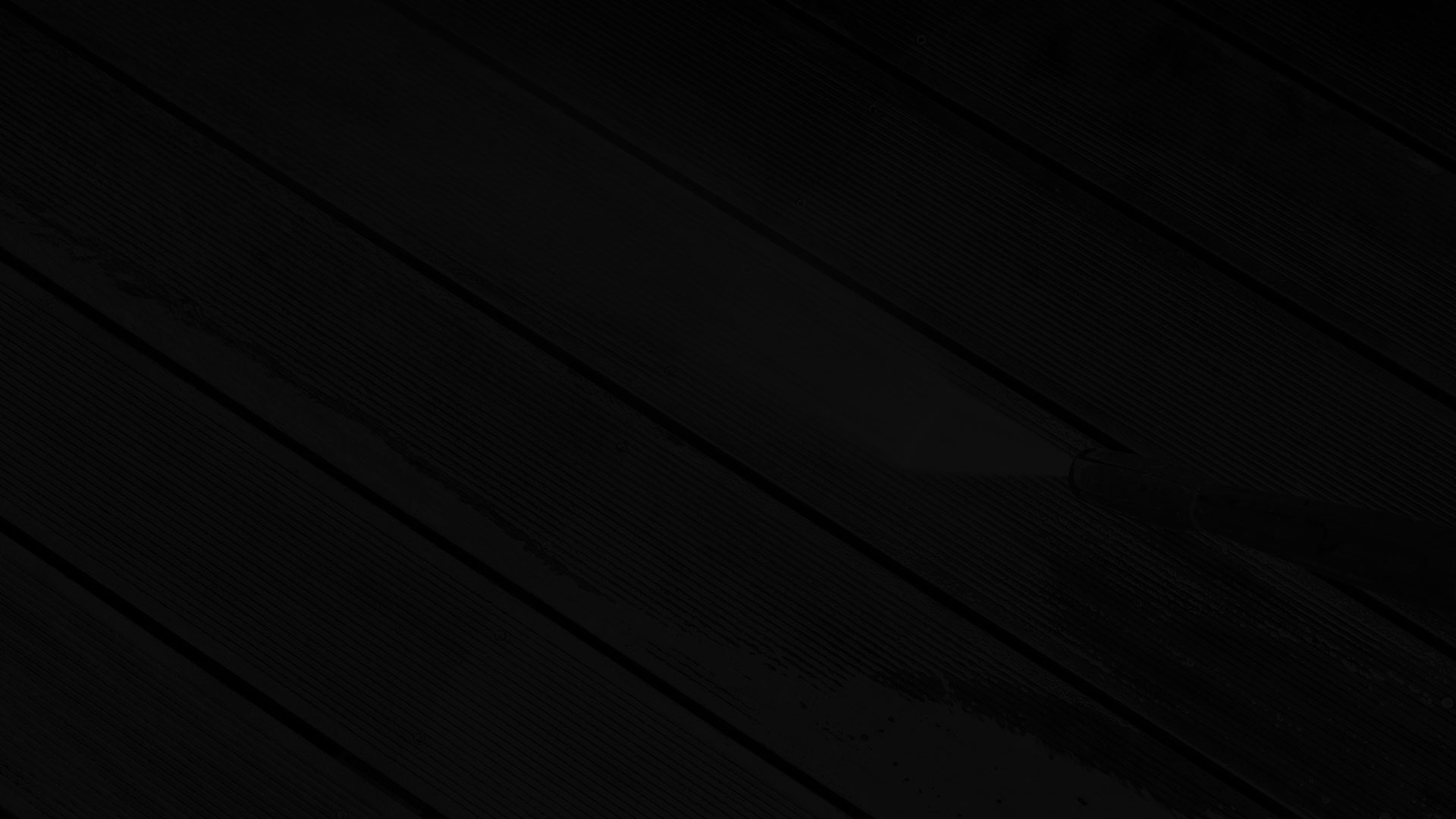 Graffiti Removal in Harrisonburg, VA